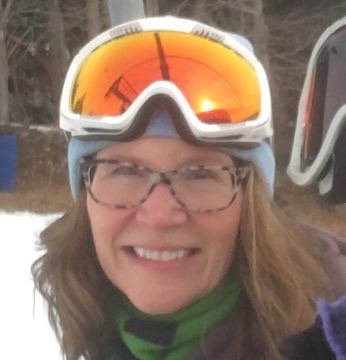 Joann currently serves on the Black River Independent School Committee's Board of Trustees. Joann has been a Ludlow resident for nearly 20 years, and a small business owner and specialty foods manufacturer in Mount Holly since 2008. Joann previously has served three 1/2 years as a Board Member and Chair of the Ludlow Elementary School Board, overseeing all aspects of school board activities and collaborating with other school boards to promote the success of all students in the Two Rivers Supervisory Union within the context of declining enrollment, high poverty levels and increased fiscal pressures.
From 1987 to 2008, Joann worked for Aetna Inc. one of the nation's leading health care and benefits organizations. As an executive speechwriter working closely with the Office of the Chairman, she was responsible for creating corporate messages that served to heighten public and employee awareness of the company's business goals, financial performance and positions on key industry issues, as well as reposition the 150-year-old company as a growth company after major organizational restructuring. Prior to that role, she was a writer and editor of a variety of internal and external communications, and conducted primary and secondary market research and competitive intelligence analyses for the purposes of strategic business planning and product development.
Joann received her B.A. in Communications from the University of Connecticut and a M.A. in Communications from the University of Hartford. Areas of research were interpersonal, small group and organization communication with a focus on emerging technologies and their impacts on reticence, collaboration and stress. Master's thesis: "E-mail in the organization: Too much of a good thing?" A proud parent of a 9th grader, Joann also has enjoyed volunteering as a ski and snowboard instructor for elementary school students, fundraising and helping students and teachers in the classroom any way she can.